Something to Chew On
Grit and Sunshine: Farming Sustainably and Eating with Intent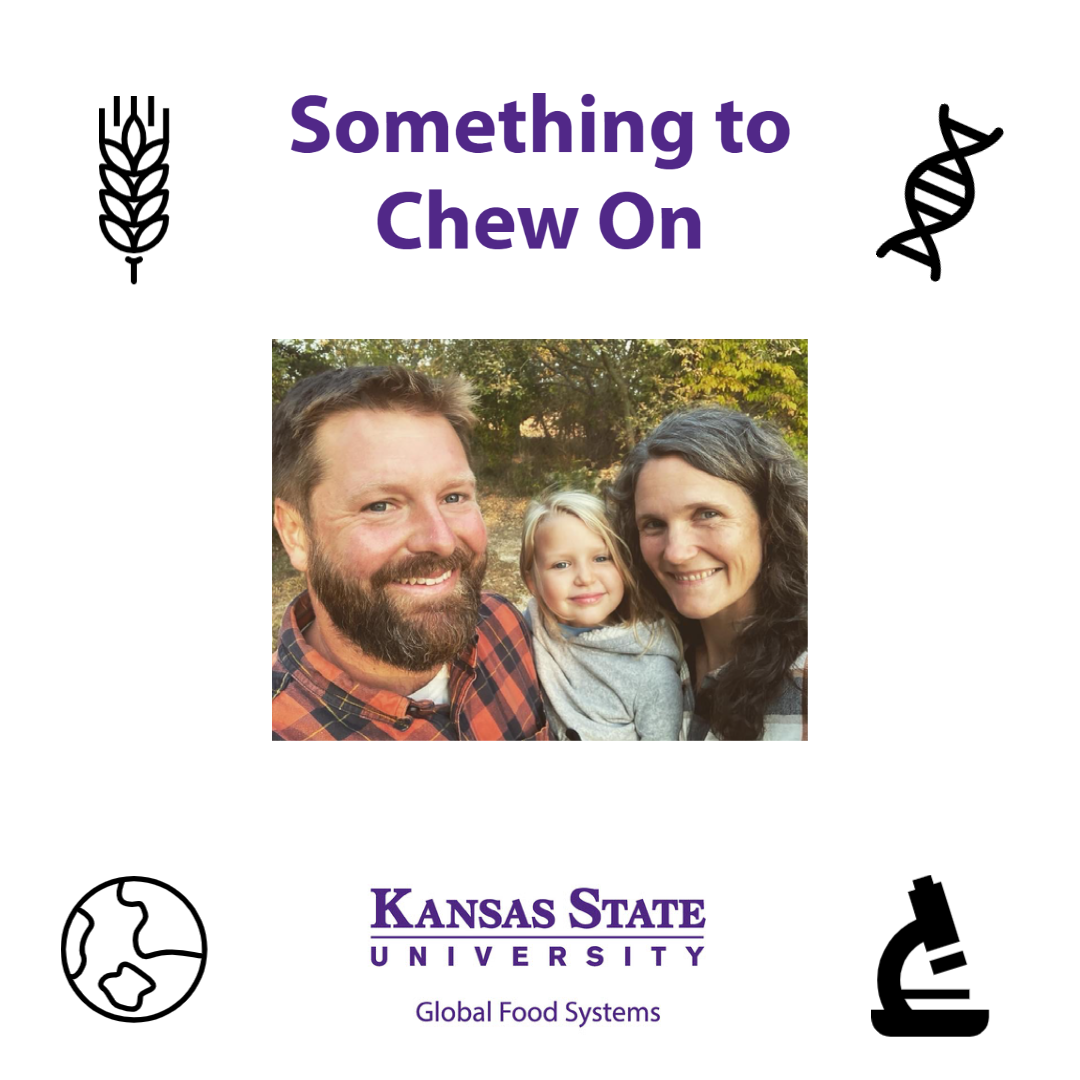 Is our current food system sustainable?
The consumption of seasonal, locally produced food sustains nutritional value, reduces the carbon footprint, and supports the growth of local economies. In many ways we have lost our connection to food — including understanding where our food comes from, how it is produced, the comradery developed in sharing food, and why it is important to eat seasonally and with intention.
This episode features Nat and Alison Bjerke-Harvey, co-owners of Piccalilli Farm in Geary County outside of Manhattan, KS. With formal training in history and environmental biology, Nat and Alison's interest and passion for food has taken them beyond those areas of study headlong into the food system. From baking to cheese making, they have now landed squarely in the arena of sustainable farming and community building.
Is it time to rethink what a sustainable food system is?


About the podcast
Our lives are frequently and significantly affected by food. Because we must eat to survive, many human cultures have developed with food at their very core. Through prosperous times and depression what we eat has influenced art, music, science, relationships, and more. In this fast-paced world, we often don't take the time to consider how food gets to our plates, the importance of what and how that food is produced and the aesthetics of food requirements and food enjoyment. Often, seemingly obscure or unrelated aspects of life circle their way back to food.
The goal of this podcast is to explore the complexity and nuance of food systems, celebrate the progress we have made, and debate the best ways for humans to proceed forward into the future. Join our hosts Maureen Olewnik, Colene Lind, James Stack and Jeanette Thurston as they informally discuss these points with various contributors from Kansas State University and abroad.