Special Collections and Archives
The Richard L. D. and Marjorie J. Morse Department of Special Collections houses the university's rarest and most unique research materials. In addition to collecting and preserving K-State's institutional records, the department also serves as a vital epicenter for research pertaining to the consumer movement, cookery, Kansas culture and K-State history.
Special Collections is located on the 5th floor of Hale Library and is currently available by appointment only.
Contact us at (785) 532-7456 or libsc@k-state.edu.
Transcribing historic cookbooks
Staff and volunteers are transcribing more than 20 manuscript cookbooks to make them digitally accessible to the public. The collaborative nature of this online project means that anyone in the world can view the cookbooks and help us transcribe and even translate them.
Exhibit Coming Soon: Best of Times, Worst of Times: K-State in 1968
During the 1960s, activism and antiestablishment sentiment swept college campuses, and K-State was no exception. The exhibit uses items from the university archives to explore how national issues played out here in Manhattan, Kansas.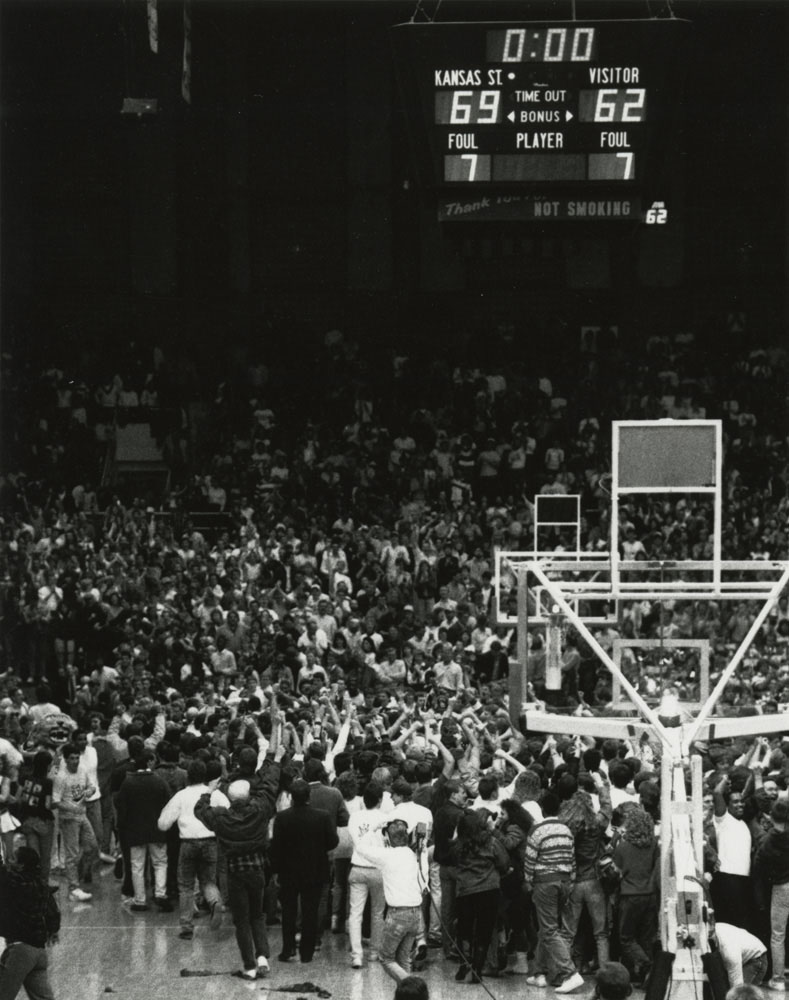 From the archives
On January 16, 1988 K-State men's won a basketball game against the University of Oklahoma. During the 1987-88 Basketball Season, the K-State basketball team had 25 wins and advanced to the Elite Eight of the NCAA Tournament.