Room reservations
Several rooms in Hale Library can be reserved. Rooms that are not in use are available to anyone on a first come, first served basis.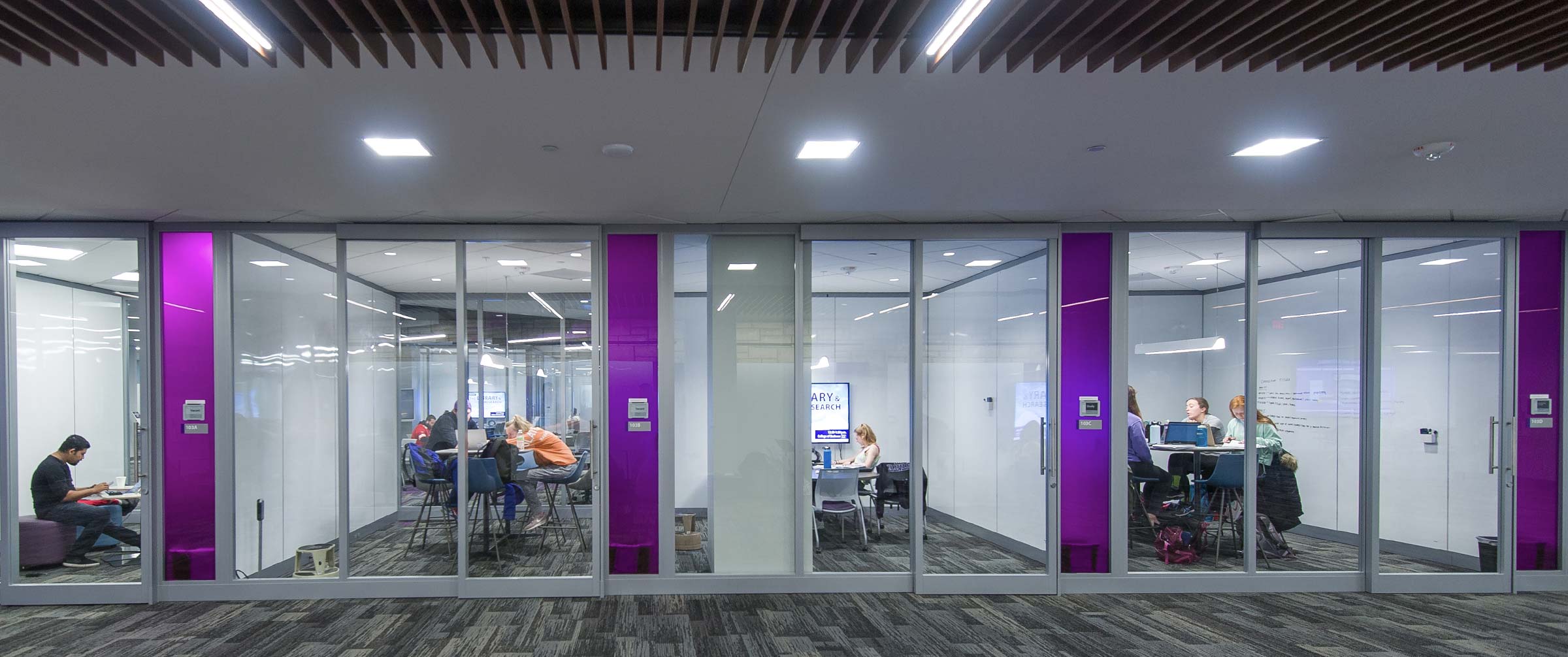 Collaboration rooms
Anyone affiliated with K-State can reserve one of our 17 group collaboration rooms up to 1 month in advance for up to 4 hours at a time. Most rooms include a large monitor and HDMI cord to connect to laptops.
Find and reserve a collaboration room

Rooms 307 and 407
Anyone affiliated with K-State can reserve conference rooms 307 and 407 weekends or after 5 p.m. on weekdays. Both rooms have a capacity of 30 people.

Hemisphere Room
Due to ongoing renovations, the Hemisphere Room is currently unavailable for reservations.
Colleges and departments can reserve the Hemisphere Room on the fifth floor of Hale Library for university-related events. The room has a built-in presentation system with a projector and large screen and can seat up to 100 people.
Limited, light refreshments and light lunches are allowed. Catered meals must be preapproved and organized by the host. For questions, email libbuild@k-state.edu or call (785) 532-5397.
Cost
Equipment use, set up and tear down are included in the reservation fee.
$75/hour or $525/day
Extra $100 fee for events outside of normal business hours (Monday through Friday from 8 a.m. to 5 p.m.)
$100 fee for no-shows or cancellations with less than 48 hours notice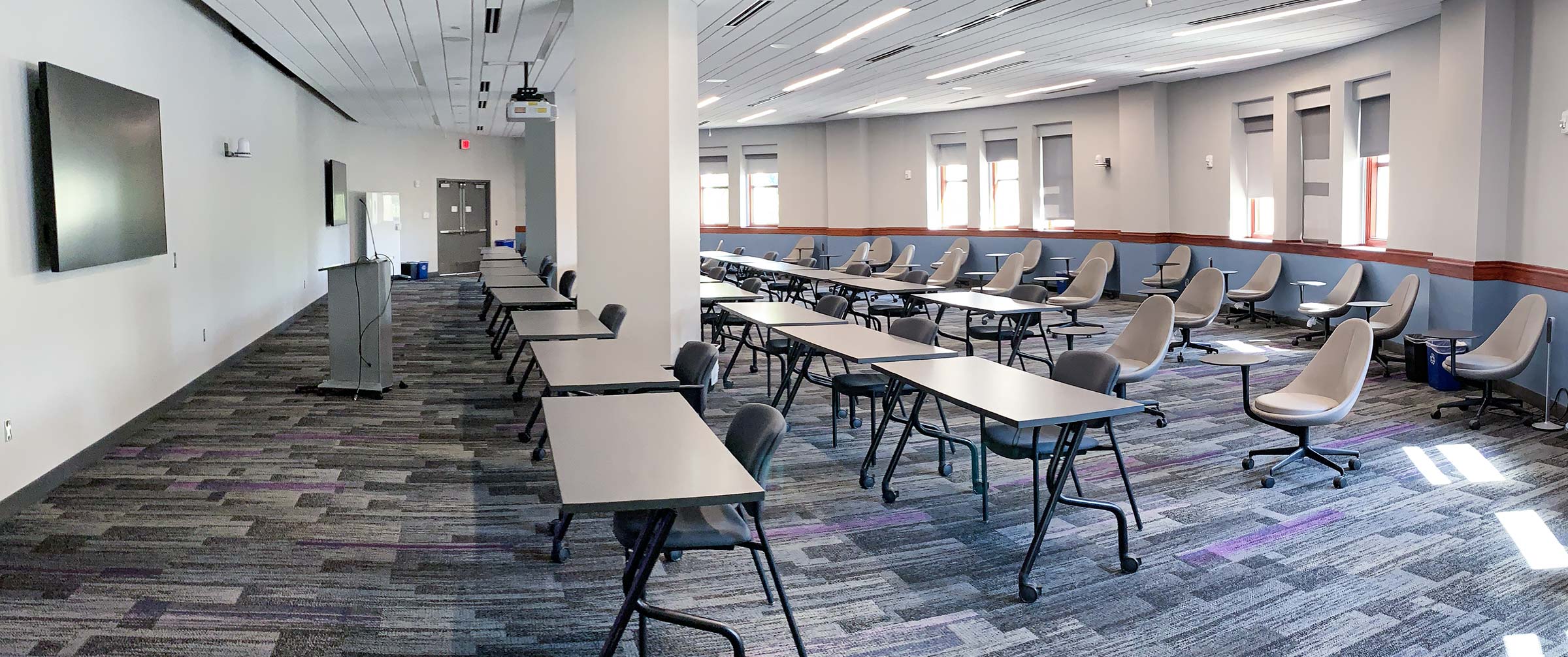 Room 181
A new event and lecture space located on the first floor of Hale Library is now available for reservations. The room features a built-in presentation system with 3 screens and Zoom capabilities. Call library building services at (785) 532-5397 to reserve this space.
Related topics