Explore our study spaces!
Hale Library provides a variety of study spaces located on the 1st through 4th floors. We encourage you to explore the many areas available to find your favorite spot.
View floor maps of Hale Library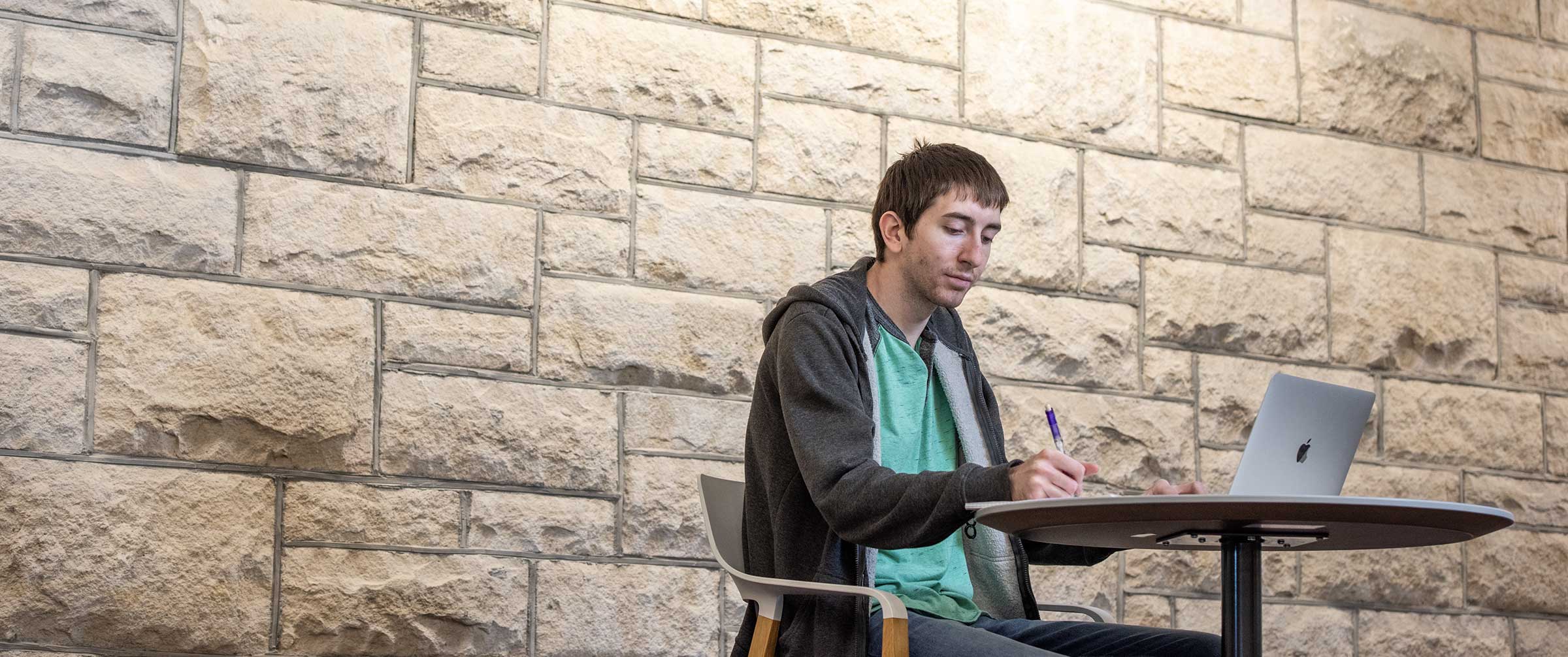 Quiet study space
The 4th floor and the Great Room, located on the 3rd floor, are designated quiet study areas. These spaces are intended for individual study. We ask that patrons:
Turn cell phones on vibrate
Keep headphones turned down
Don't engage in conversation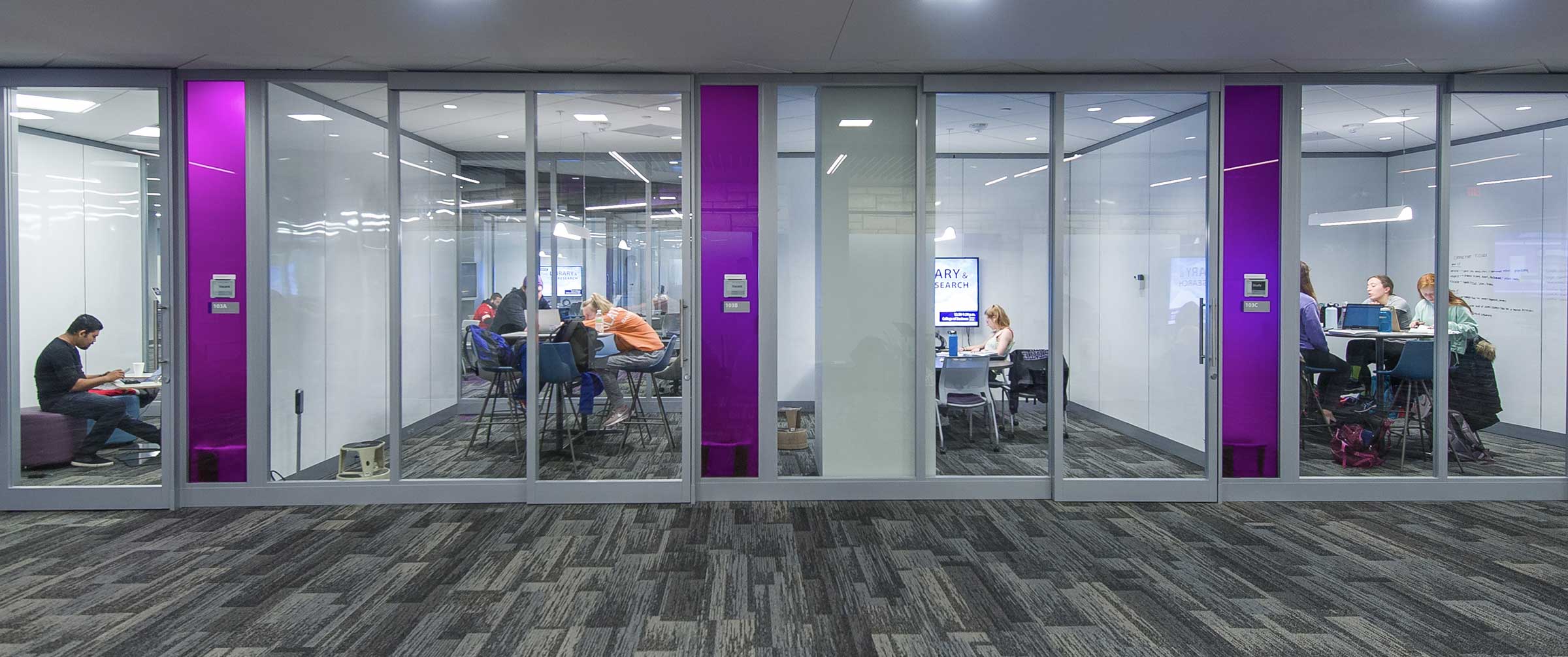 Collaborative spaces
There are a variety of collaborative study spaces on the 1st through 3rd floors with the most robust collaborative spaces located on the 1st floor in the Dave and Ellie Everitt Learning Commons. It includes 15 reservable collaboration rooms, several large monitors with HDMI cords and tons of whiteboard spaces spread throughout the area.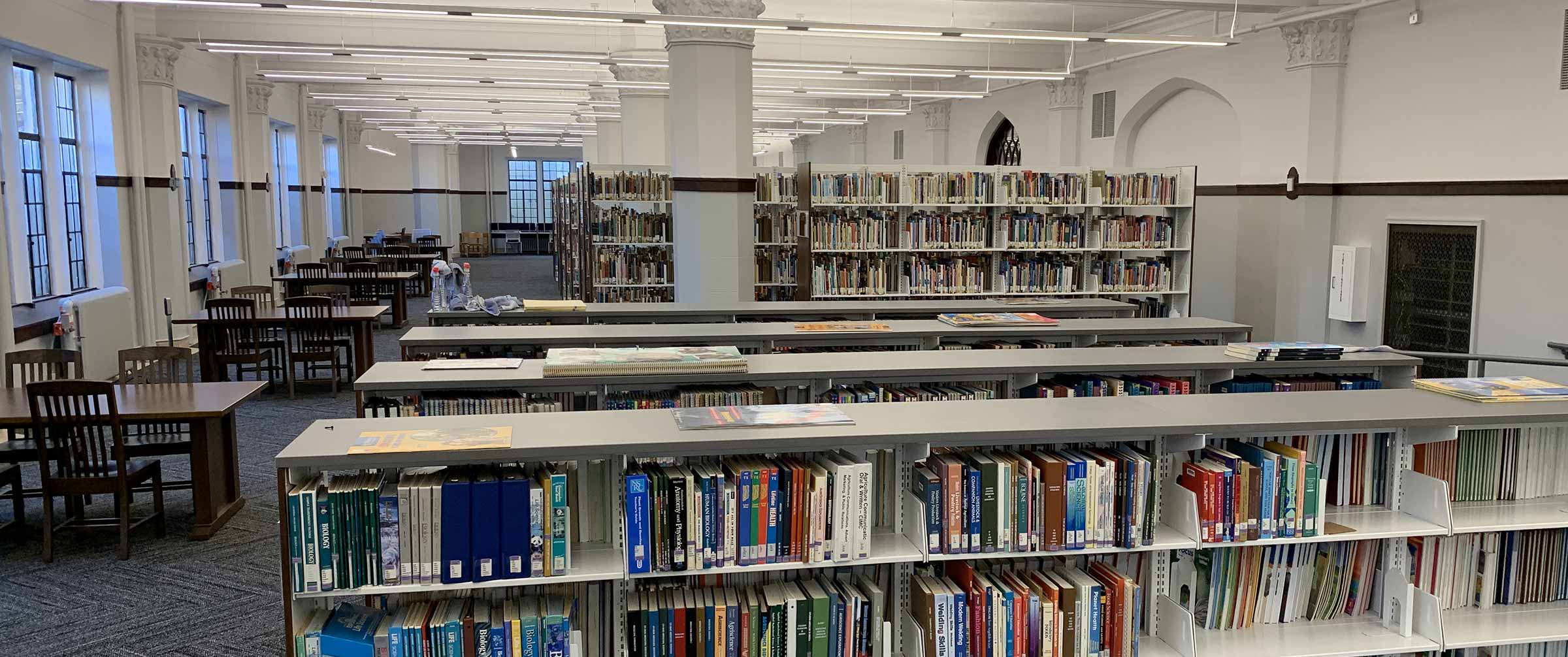 The Great Room and Historic Farrell Library reading rooms
Located on the northwest side of Hale Library, 3 large reading rooms offer ample natural light and beautiful architectural detail to create amazing study spaces.
The Virginia Carlson Family Reading Room: Located on the 1st floor, this reading room includes study space as well as the juvenile literature and curriculum materials collections.
Room 240: Located on the 2nd floor, this spaces includes a large study space, the Dow Center for Multicultural and Community Studies and the the current periodicals collection.
The Great Room: Located on the 3rd floor, the Great Room, often called the Harry Potter Room, is an iconic space at K-State with an abundance of study space.
Learn more about the Great Room and Historic Farrell Library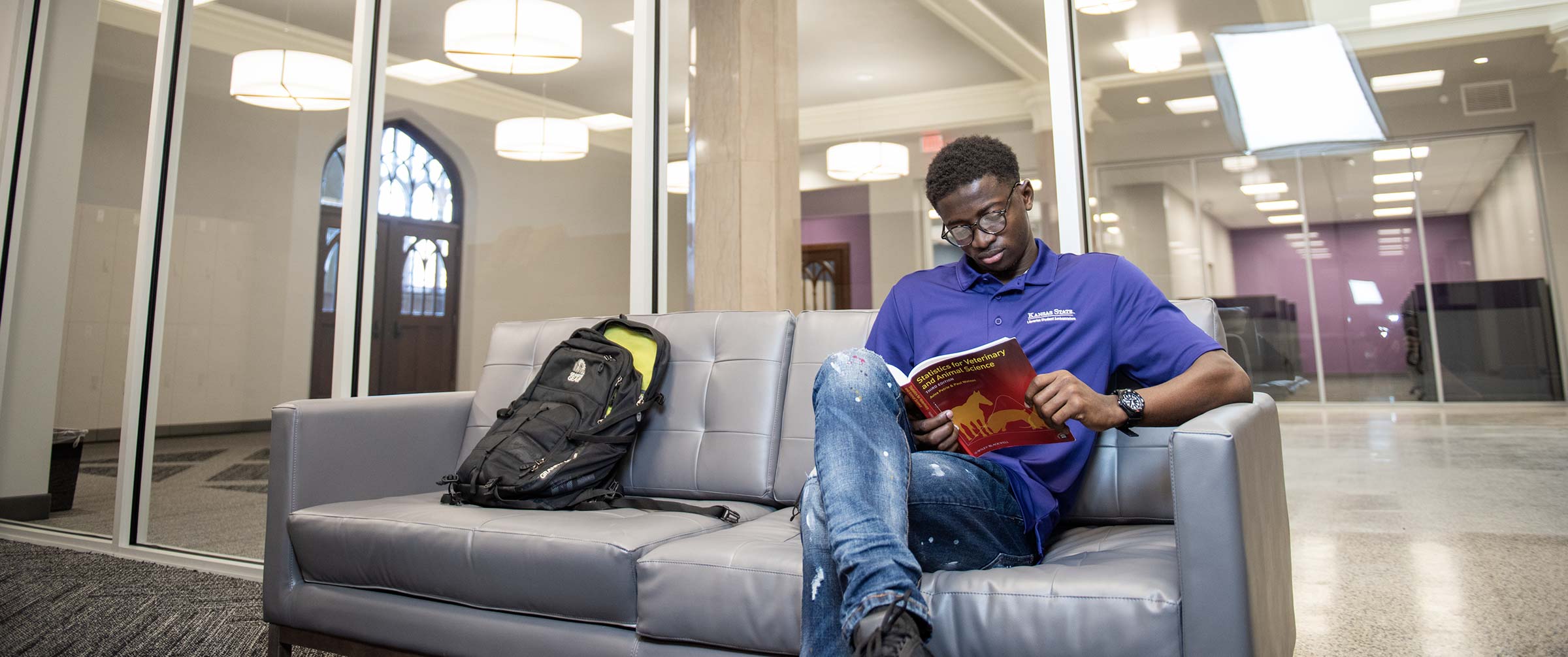 Grad study rooms
Rooms 334 and 336 on the 3rd floor of Hale Library are reserved for graduate student use only. The grad study rooms are intended for individual, quiet study and are available on a first come, first served basis.
Learn more about the grad study rooms

Gallery