K-State Libraries Magazine
Kansas State University Libraries Magazine gives friends, funders, students and alumni an inside look at library successes, stories and collections. In this issue, the Libraries reflect on a decade of challenges and growth. Despite experiencing some of the most difficult years in its history, the Libraries have made extraordinary progress toward several strategic goals.
To learn more about how you can support K-State Libraries, contact Heather Strafuss, fundraising services manager, KSU Foundation: 785-775-2146 or heathers@ksufoundation.org.
Join our mailing list and receive the magazine in your mailbox
Read the latest magazine using Issuu.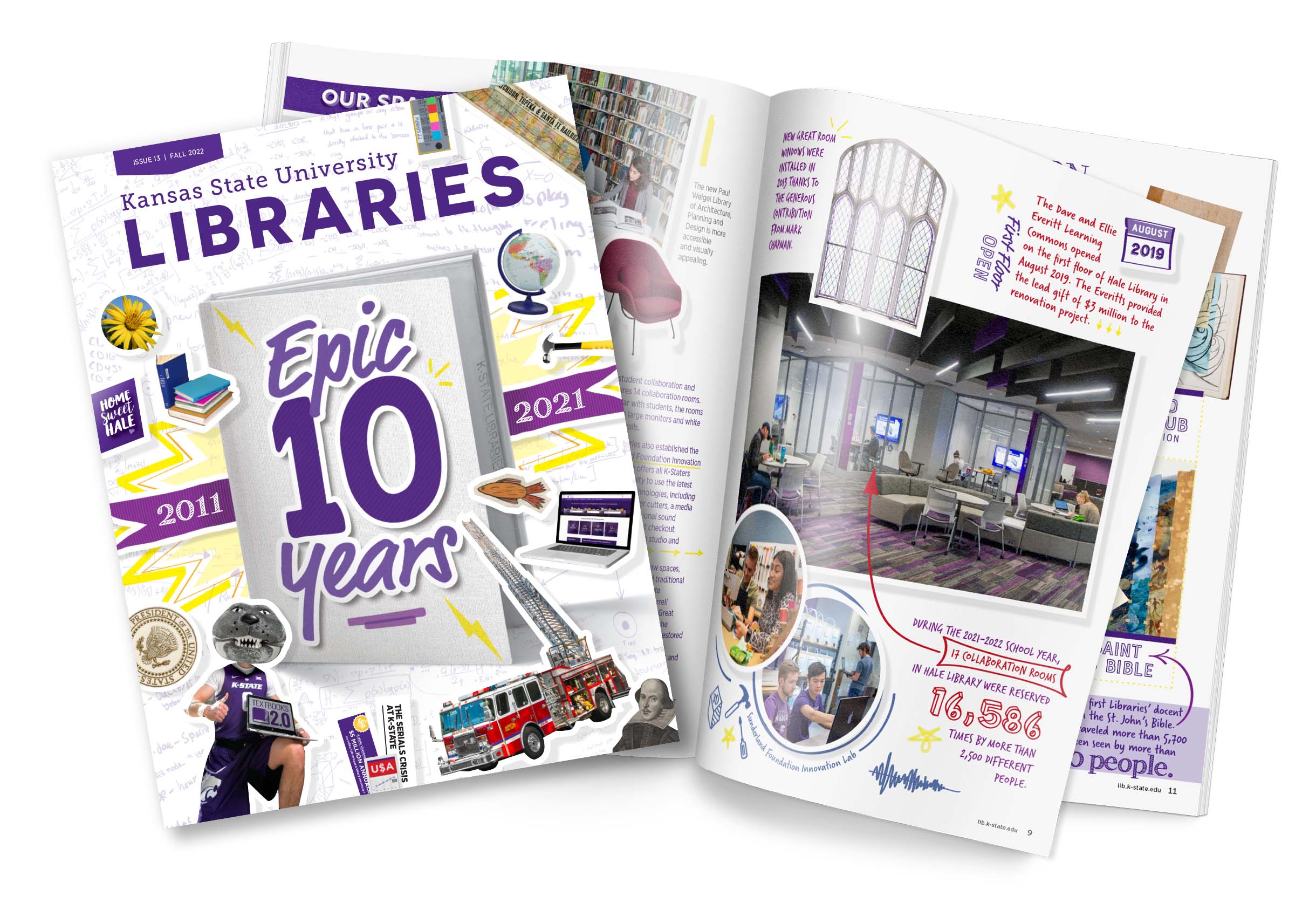 Past issues
Related topics