K-State Libraries Magazine
Kansas State University Libraries Magazine gives friends, funders, students and alumni an inside look at library successes, stories and collections. In this issue, meet new Dean of Libraries Joe Mocnik, discover what's going on behind the scenes of our interlibrary loan program, read about a special volunteer project with historic cookbook manuscripts and more.
To learn more about how you can support K-State Libraries, contact Heather Strafuss, fundraising services manager, KSU Foundation: 785-775-2146 or heathers@ksufoundation.org.
Join our mailing list and receive the magazine in your mailbox
Read the latest magazine using Issuu.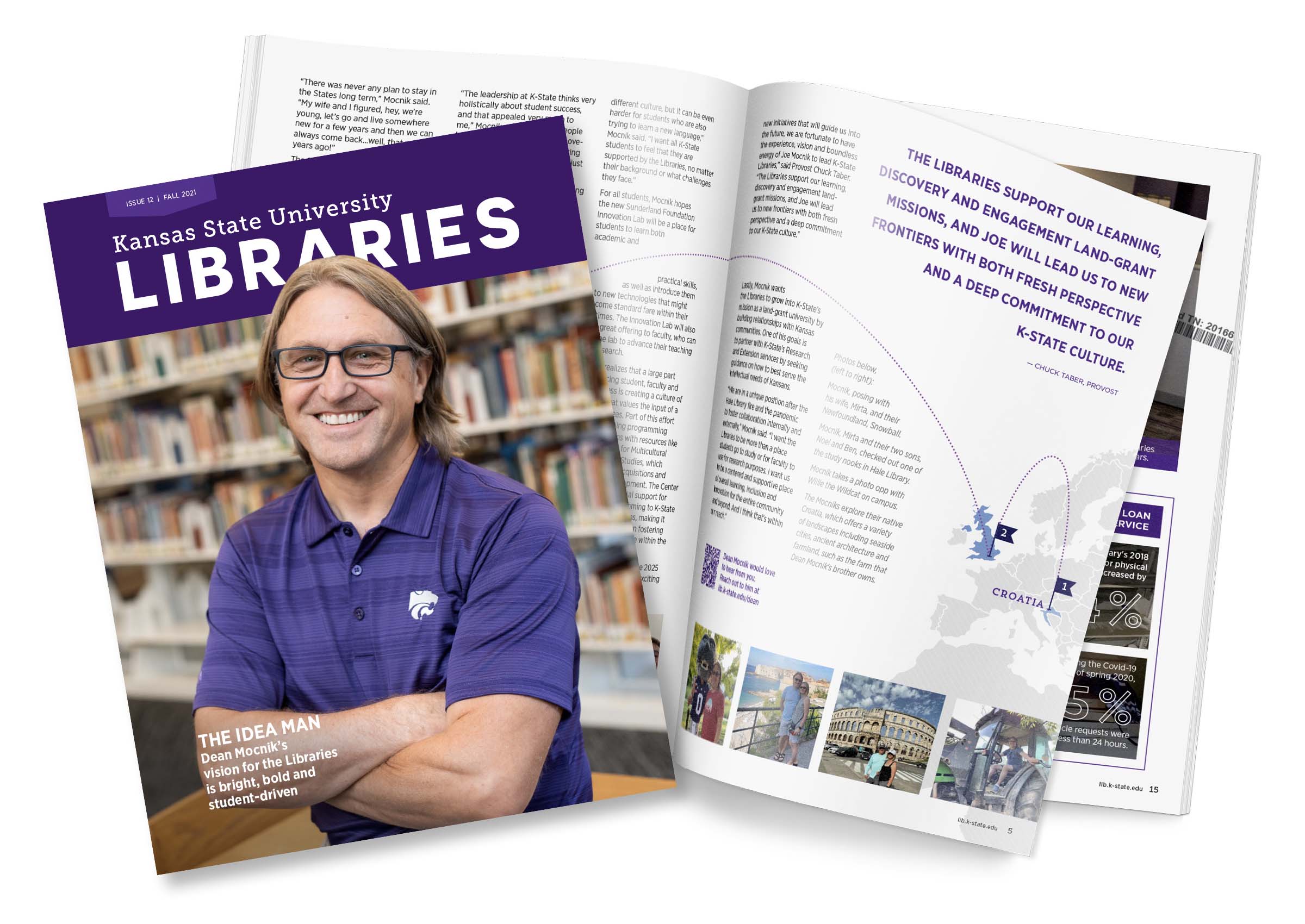 Past issues
Related topics